Ricar-dos Photoweb
Welcome to our homepage, below you can click in some links we recommend to you.
A continuación haga Click sobre nuestros links para ver mas del mundo de la fotografía en la web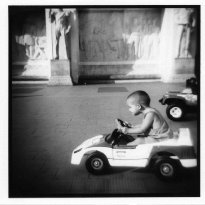 "EYE-SEE GALLERY, BELGIUM"
This Portfolio will be exhibited
from 24th of January-April, 2003,
at Eye-See Gallery-Brussels-Belgium
"Noorderlich Photofestival 2002"
The main exhibition was held in the Fries Museum, where work was shown by photographers from the Wider Caribbean area



In September 2002 the luxurious photobook 'Mundos Creados' appears, on Latin American photography, on the occasion of the
Photofestival Noorderlicht 2002.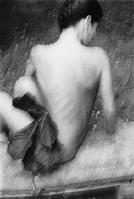 "Nudes Portfolio by Ricardo Gomez Perez"
An exhibition of his serie of nudes made in Europe
"Utópolis. La Ciudad 2001"
An exhibition held at National Gallery in Caracas-Venezuela - 2000
EYE-SEE GALLERY IN BELGIUM: A VERY IMPORTANT NEW GALLERY IN BRUSSELS, Eye-See specialises in presenting artists who work in the field of photography . With a focus on the latest trends and operating under the Itinera concept, Eye-See realises exhibitions in different galleries rather than from a fixed location.



Portfolio by Ricardo Jimenez: "BITACORA", photographs of his trip to the south of Venezuela
A.D. Coleman: One of our favourite page for good writting on photography
European Photography Magazine: The best magazine for Art Photography in Europe
Zone Zero: Gallery: There you can view one of the recemt portfolios of Ricardo Gomez Perez: "First Steps"
Ralph Gibson: One of the most beautiful pages from one of the master photographers in history
Vis a Vis Magazine: Great French photographic magazine
Robert Frank on Route 66: A little taste of the great master on the road
Carl de Keyzer: One of the greatest Belgian photographers.
Photo Eye Bokstore:Most complete photo-bookstore on line. Place your order
Global Photographers Search: Good for searching the right photographer in each country
School of Photography Roberto Mata: The best place to study photography in Venezuela
Zoom Magazine: One of the oldest publication on photography but a great page to visit and browse, check on CLASSIFIEDS and for Venezuelan ads.

Below you can click in some BOOKS we recommend to you.
A continuación haga Click sobre nuestros links para ver y comprar los mejores libros de fotografía en la web

Manuel Alvarez Bravo: Nudes: The Blue...: Born in 1902, Manuel Alvarez Bravo is Mexico's most celebrated living photographer. His far-reaching body of work includes many of the 20th century's most recognizable and iconic images. Collected here is a seductive, timeless, and entrancing sampling of the maestro's nudes.
España Oculta:Black Spain as Beauty The pictures of Cristina Garcia Rodero capture the corners of rural or folkloric Spain with such gripping elocuence it is almost painful.With a hint of surrealism and a sense for the right moment to capture her subjects, she reveals the hidden Spain in all its darkness and grace.


PHOTOSHOP 7 FOR PHOTOGRAPHERS:A simply superb book for learning how to use Photoshop 7.0 with images from your digital camera or scanner. I've been using Photoshop since before Adobe purchased it from the Knoll brothers and would assert that this book ranks among the two or three best works ever published on Photoshop, even when compared with Adobe's own excellent Classroom-in-a-Book series....


BROOKLYN GANG:Bruce Davidson master photos of his time expended with a gang in Brookyn, A classic you must have


DANNY LYON BIKERIDERS:One of the most important photographers, a diary of his life among bikeriders in USA
------------
Ricar-dos Photoweb
ricar-2@cantv.net





Associate Photographers:
RICARDO GOMEZ PEREZ
&
RICARDO JIMENEZ
telf. 58212-286.1018
Mobile: (58.416)4015261
Snail mail:
Apartado 61673
Caracas - Venezuela

Click to view our
Corporate Portrait Portfolio

RICAR-DOS
We are two
associate photographers from
Venezuela:
RICARDO GOMEZ PEREZ
AND
RICARDO JIMENEZ


If you need
professional photographers

IN 
SOUTH AMERICA
please contact us.

We work in:
Corporate Portraits
Annual Reports
Industrial
Life Style
Editorial
Fashion
Fine Art
Stock









CLICK TO VIEW OUR
EDITORIAL PORTFOLIO











OUR LIST OF CLIENTS INCLUDE:
ABSOLUT VODKA
Banesco
Ocean Drive Magazine-Venezuela
Busisness Week Magazine-N.Y.
LatinCeo Magazine-Miami
Punto-com Magazine/ MIAMI
Voyageur Magazine-USA
Global Finance-N.Y.
Sygma-France
Getty Images, NY





Please contact in USA:
Plaza Design Group, Inc.
51 Douglas Drive
Ocean Ridge, FL 33435
ph/fax 561-266-0564
cell 561-573-7094
ricar2@plazadesigngroup.com



www.plazadesigngroup.com












---





Do not forget to bookmark 
this page to 
find us again and 
watch out for the latest 
news on photography
Please 
CLICK  on SIGN my Dreambook
below and leave us your 
comments. We will  be glad
to receive some feedback











---